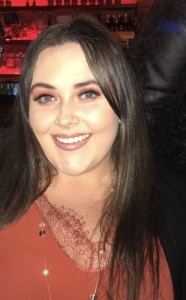 I attended Longford College of Further Education for two years and studied Beauty Therapy.
Throughout my two years I found all of the tutors to be a huge help, they gave great assistance when struggling with certain assignments or modules, constantly encouraging and guiding everyone in the right direction.
Modules like Communications gave me great skills to be able to use in the workplace. Work Experience was also a fantastic module as it helped me grow as a therapist, putting what I learned into practice with clients who came into the college for treatments.
The qualifications I received from LCFE are internationally recognised certificates and can give you the option of working abroad. The beauty department have previously  won awards so I knew before starting my course I was going to be taught to the highest of standards.
I found employment in my field in a matter of weeks after completing my 2nd year, which is great because I was able to put my skills to use almost immediately.
I would definitely recommend the Beauty Therapy course if you have an interest in anything beauty related. There are so many different areas you can specialise in, the opportunities are endless!