Umar Sarfraz
Having completed the PLC course in software development and Game design I had the confidence and skills to set up my own e-commerce website and am successfully self employed.
Rebecca Holden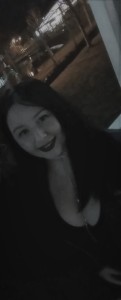 Upon completion of my software course in Longford College I am now studying a degree course in Limerick Institute of Technology in Interactive Digital Media (Level 8) The skills I gained in Longford College gave me the confidence to continue with my studies.
Majella Reid
Having completed a level 5 PLC course I am now employed part-time in the library in longford and am looking forward to options in the future.